Thanksgiving Break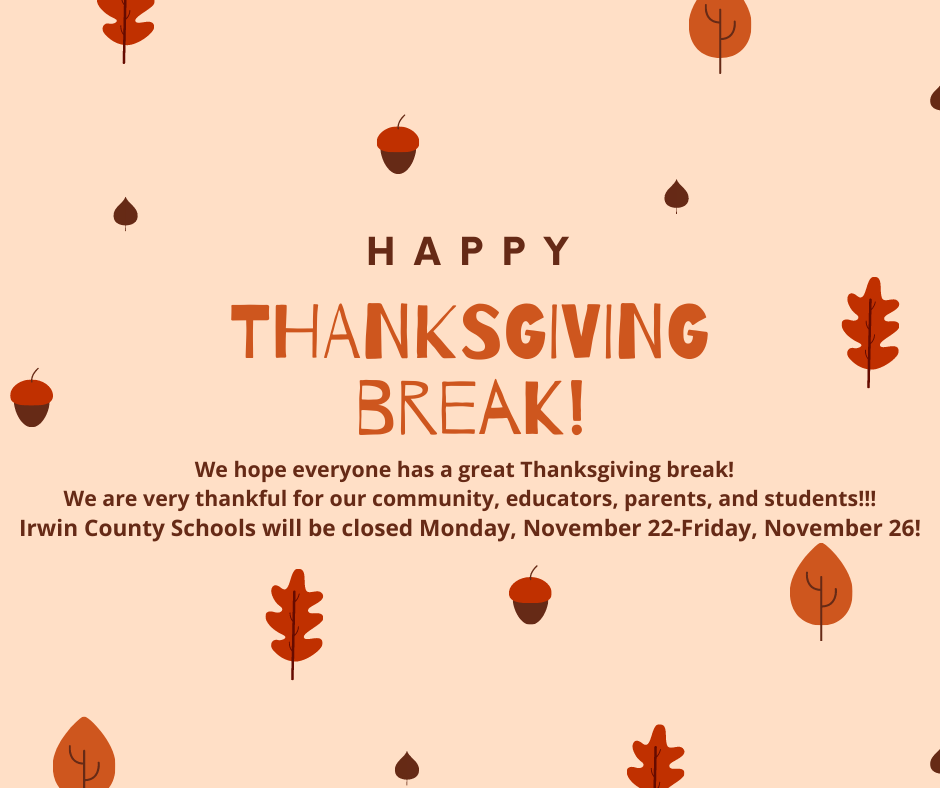 Sidelines and Playoff Games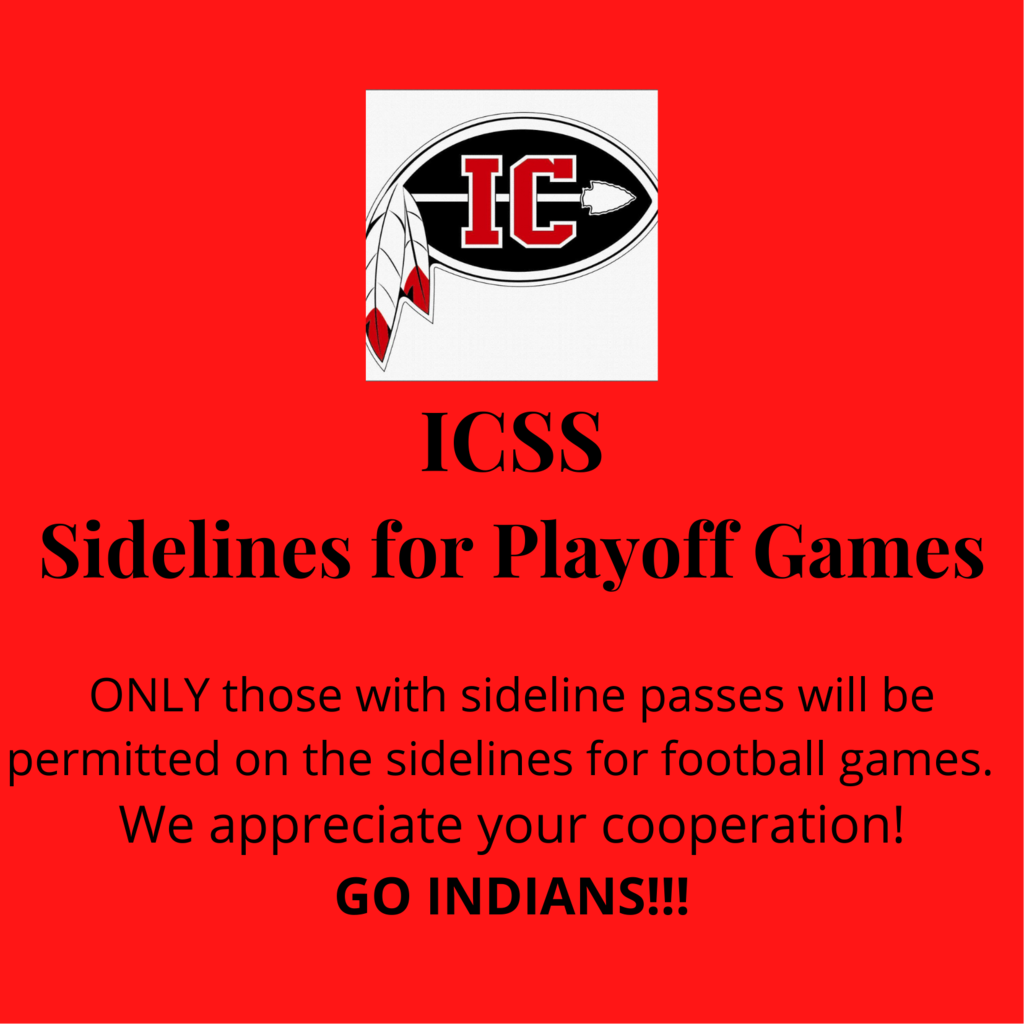 Irwin County Indians vs. Lincoln County Red Devils Friday, November 19th Gates Open at 6:30 p.m. Kickoff at 7:30 p.m.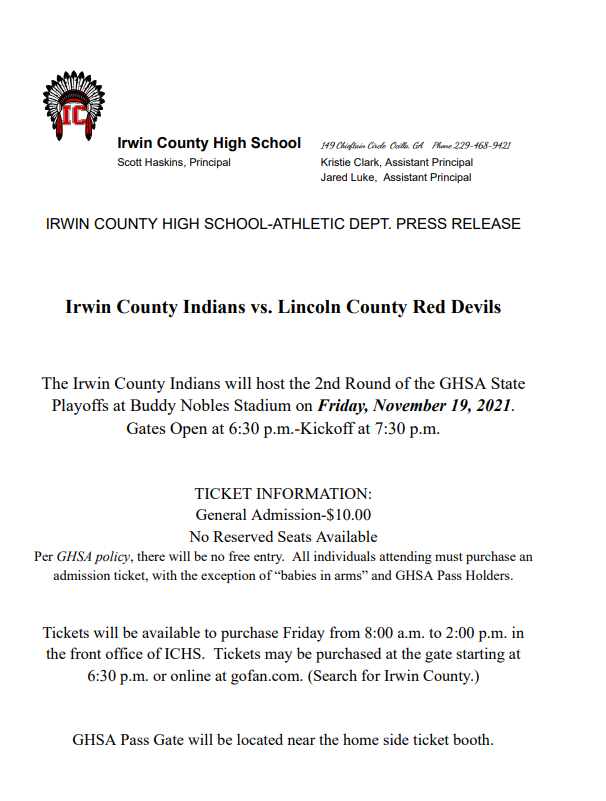 Irwin County vs. Lincoln County 11/19/21 GoFan App Information Please find the link below to purchase your mobile tickets. This link can also be used for all home games. We are encouraging fans to purchase mobile tickets. This will help with standing in lines and will limit contact for fans and staff. GO INDIANS!!!
https://gofan.co/app/school/GA13728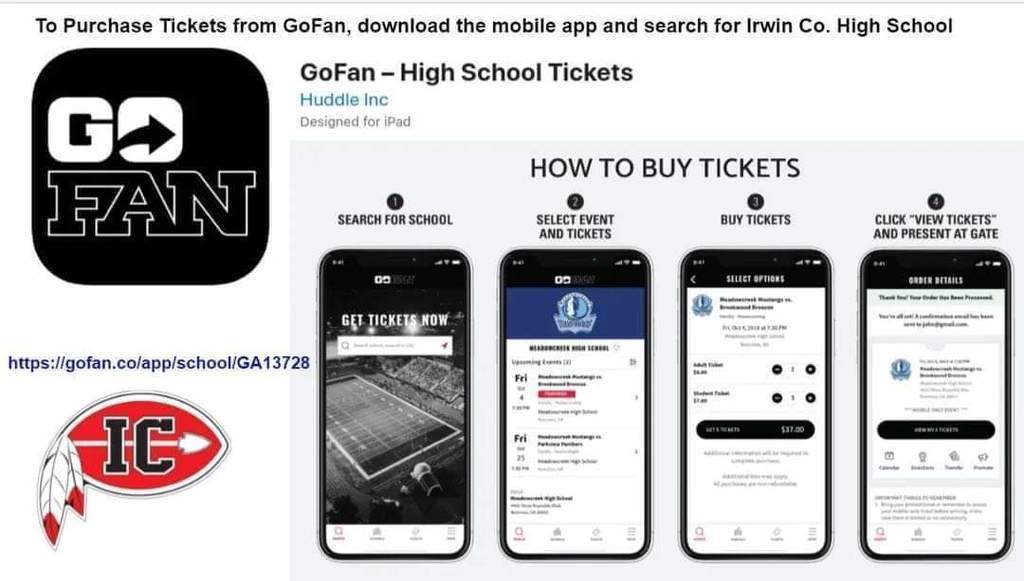 All students enrolled in Irwin County Schools for the 2020-2021 school year are eligible for current P-EBT Benefits. It is not necessary to complete an application or to contact your child's school. Please click the link and see flyer for additional information.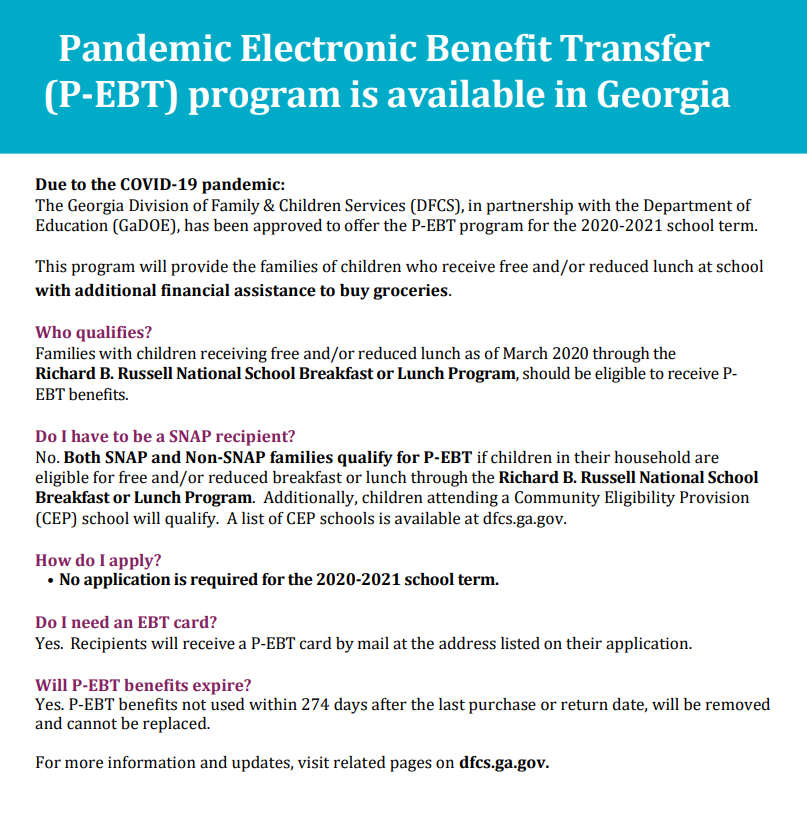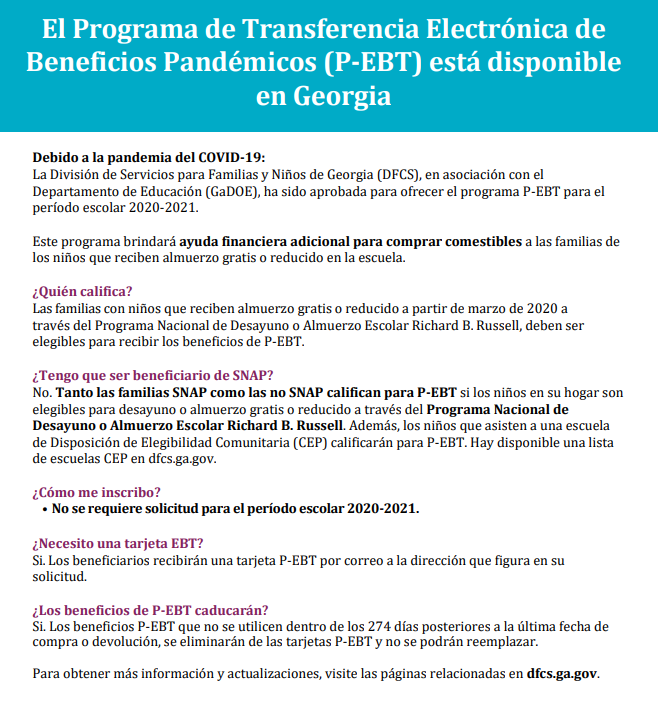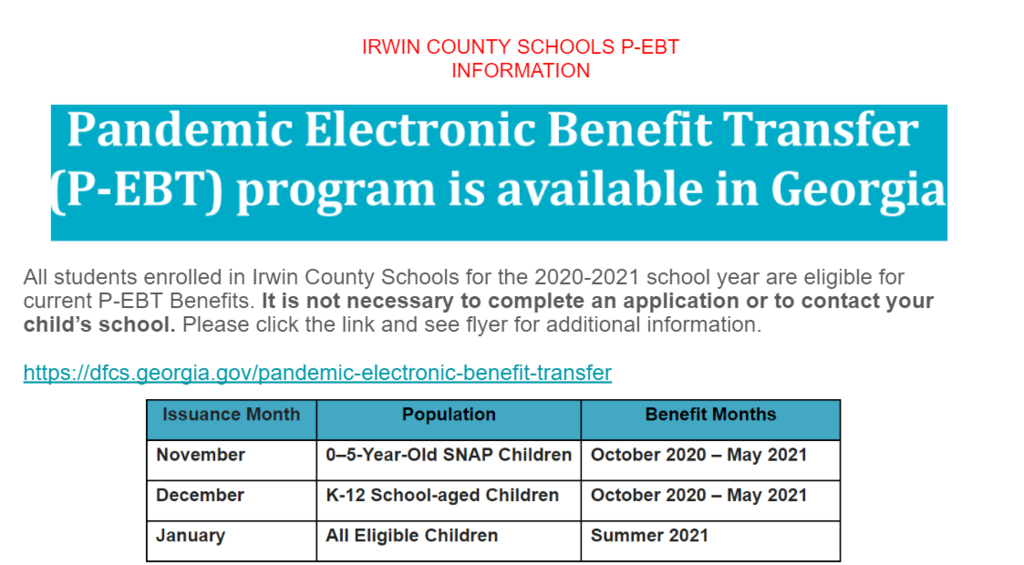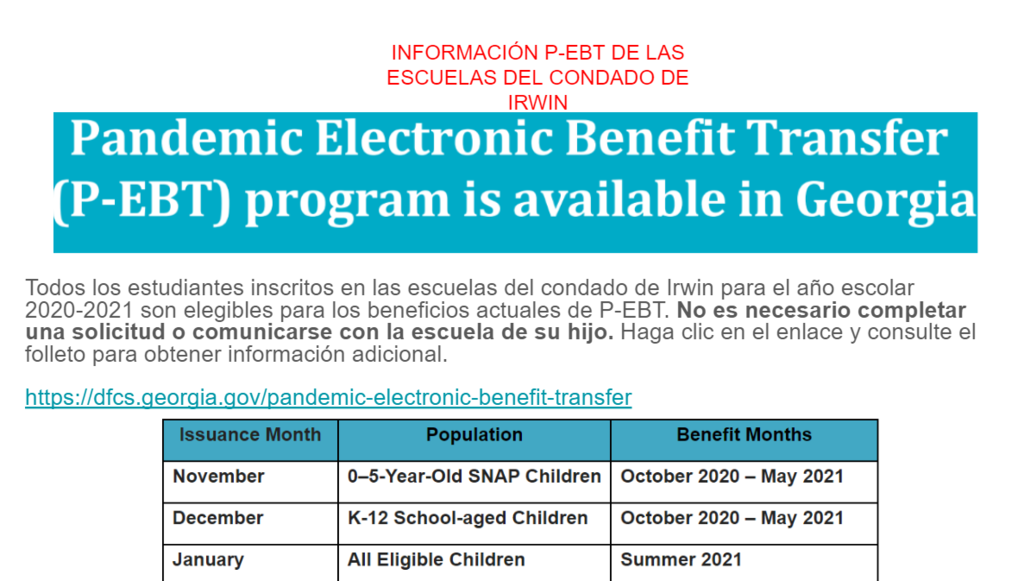 Irwin County Indians vs. Lincoln County Red Devils Friday, November 19th Gates Open at 6:30 p.m. Kickoff at 7:30 p.m.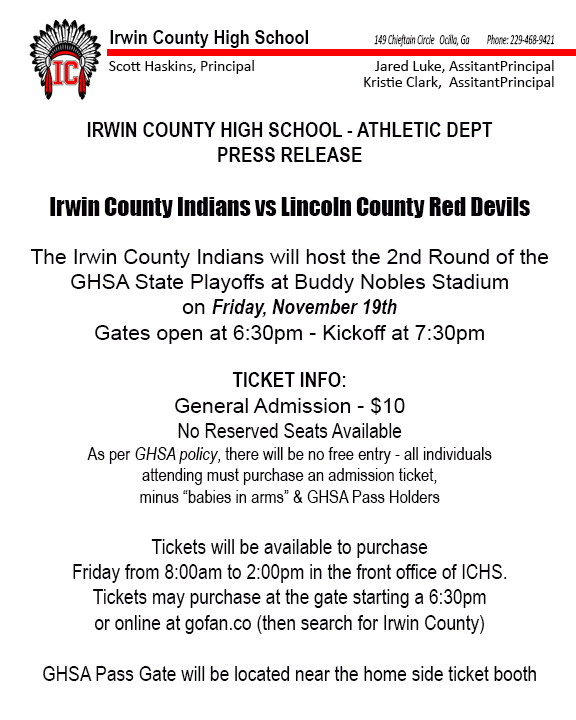 ICHS/ICMS White Christmas Program December 3, 2021 Donate Canned Goods (4 to Attend) or Purchase a Ticket for $2.00 ICHS/ICMS White Christmas Program Students may donate more canned goods to receive more tickets! This event is a fundraiser for the Irwin community. All canned goods and profit are donated to area families in need.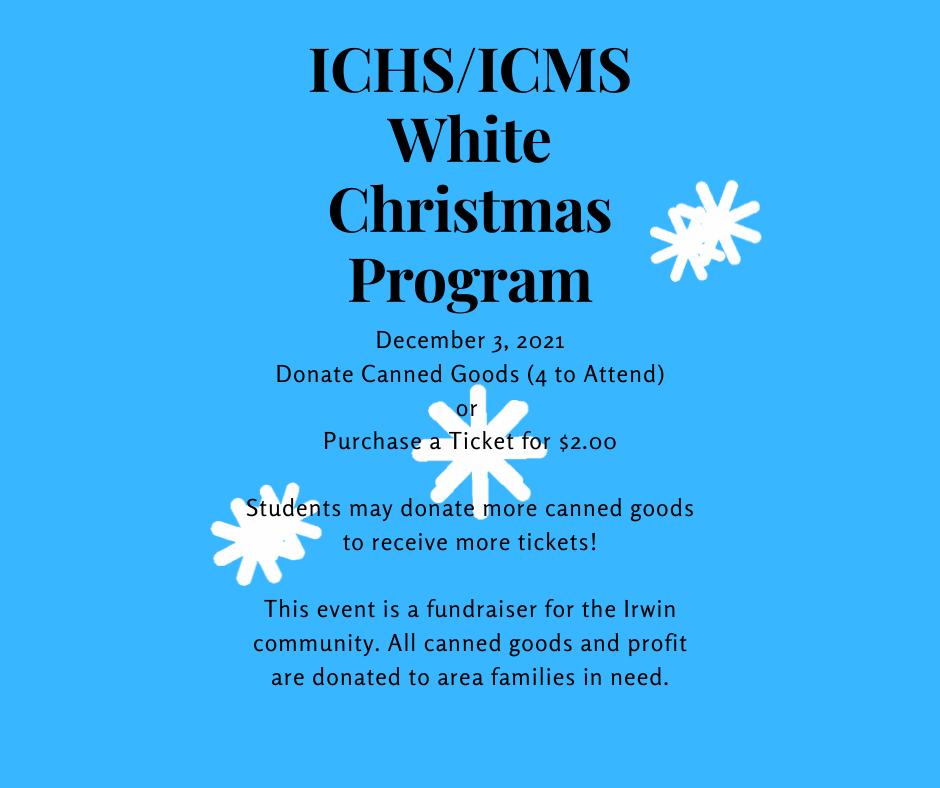 The Jessica Ross Memorial Blood Drive will be held at ICHS on December 1st from 9:00 a.m. until 2:00 p.m.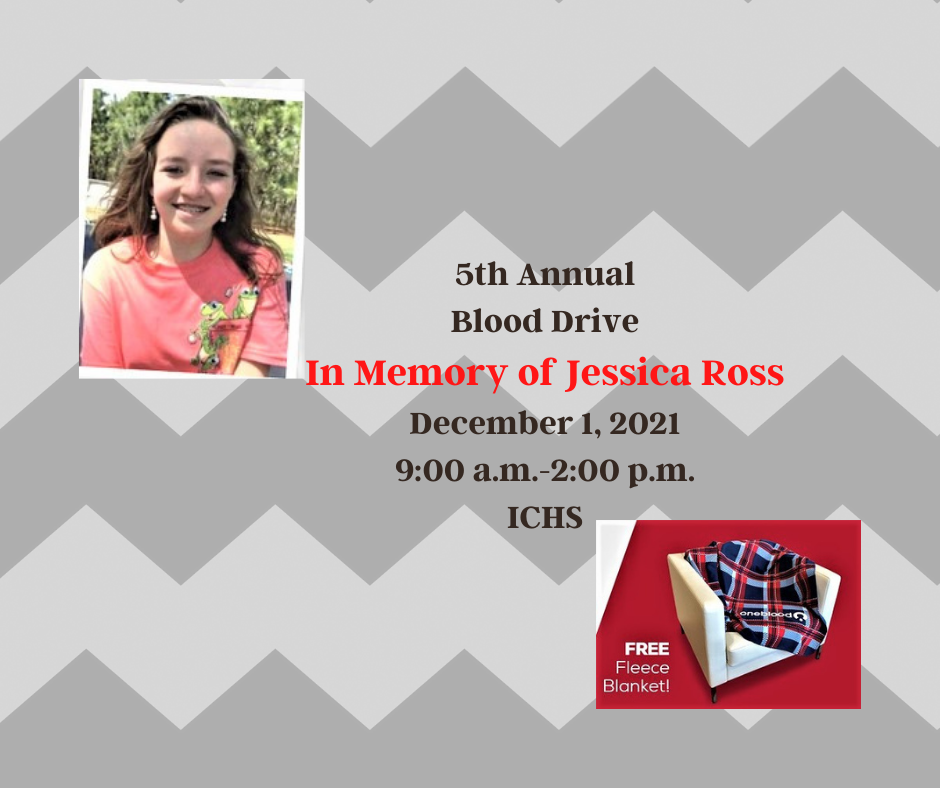 Irwin County wins 1st round playoff game Irwin 35 Johnson 7
1st round of playoffs Irwin 28 Johnson 7 end of the 3rd
1st round of the state playoffs Irwin 21 Johnson Co. 0 Halftime
1st round of the state playoffs Irwin 21 Johnson Co. 0 end of uthe 1st

Irwin County High School and Middle School are seeking applicants for a Special Education Paraprofessional for grades 6-12. This is a full-time position. Applicants must hold a Georgia Paraprofessional Certificate or be eligible for a paraprofessional certificate. Applicants can be eligible for a Paraprofessional Certificate by having a minimum of 60 semester college hours or having passed the GACE Paraprofessional Test. Please contact the ICMS Principal, Andrew Tucker, by calling the school. The phone number is 229-468-5517.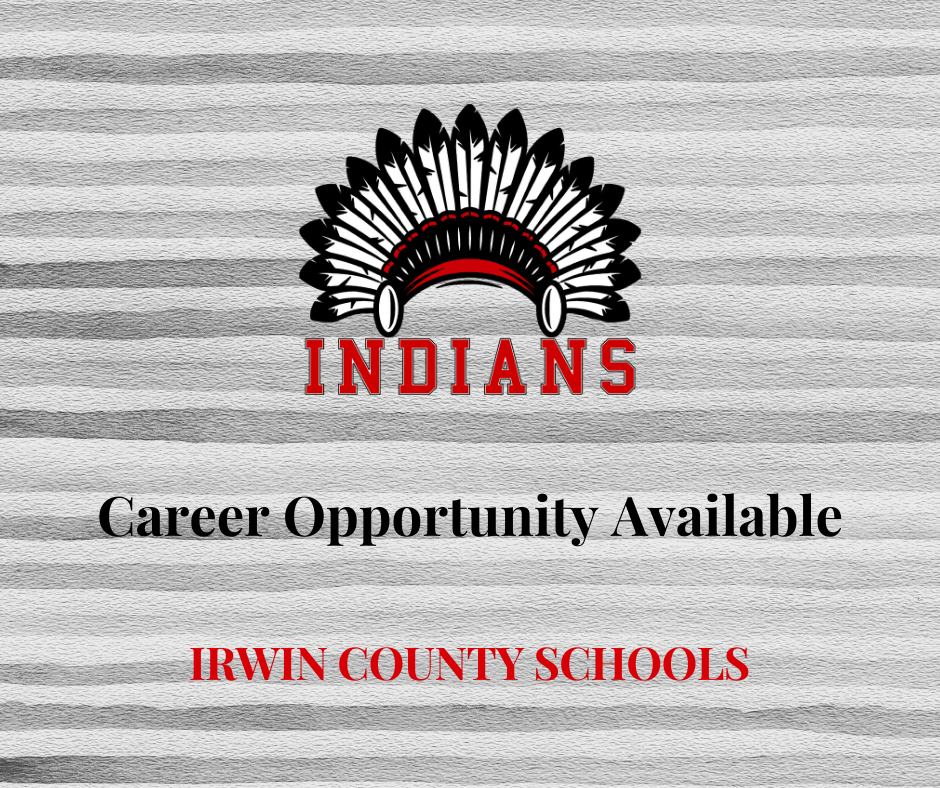 It's that time of year!! If you're new in town, the local wrestling program hosts its annual bake sale the day before Thanksgiving - just in time for you to pick up your homemade treats! We hope to have your support! See you at 9am at Pecks on the Wednesday before Thanksgiving.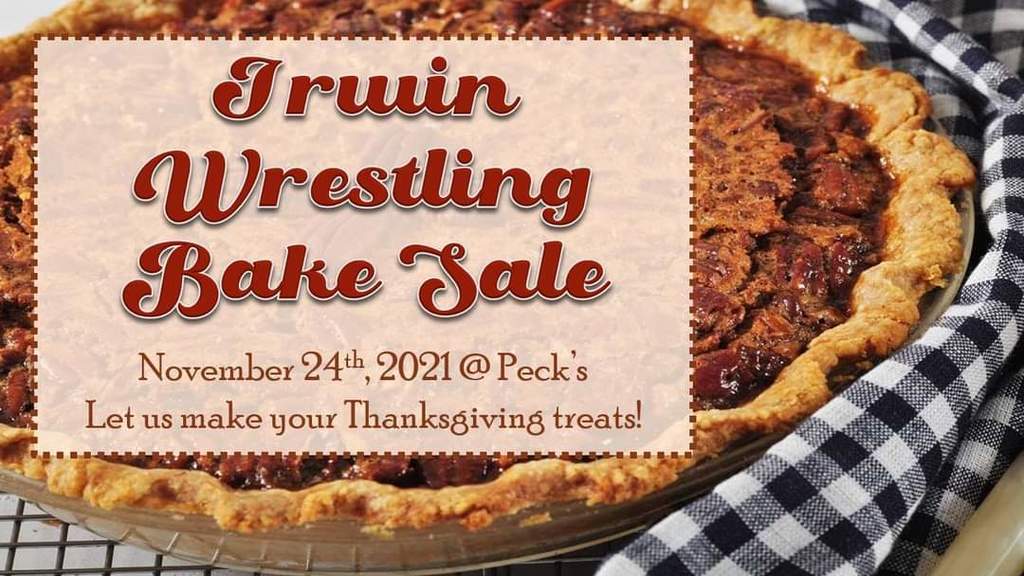 Congratulations to the ICHS Top Ten FLEX Students!!!! GOOD LUCK in the next round!!!! Round 1 is complete! Here are your TOP TEN FLEX Companies! Over the next 11 weeks, these companies will be operating their business and working on getting the FLEX Finals on March 15th at The Historic Grand Theatre! Congratulations to you all and Good Luck! "FLEX" Fitzgerald Leadership and Entrepreneur X-perience Powered by Fitzgerald Utilities and Irwin EMC We received 17 entries in the 2021-22 "FLEX" Contest. In a blind submission format (student and advisor names were taken out and could not be viewed), local banking lenders and entrepreneurs reviewed each of the 17 business plans and came up with the Top 10. Congratulations to the Top 10 that will move on to Round 2! Here are the Top 10 in alphabetical order: 10 Point Marketing- Independent Marketing Specialist and Consultants Owner: Landon Bynum Cake it with Chloe- Custom cakes and cupcakes specializes in gluten-free Owner: Chloe Paulk Cocoa Fuel- Homemade Hot Cocoa Bombs Owners: Cheyenne Walsh, Laylah Giddens Drew's Cattle Company- Raising orphan beef cattle Owner: Drew Wiley Imagine Images- Custom Vinyl decals Owners: Dameon Bell, Joshua Mobley KB's Muletape Madness- High-end hand-braided mule tape equestrian tack Owner: Kallie Yates Real Estate Exposure Solutions- Professional real estate photography and video Owner: Yahir Meza Tekeria's Tutoring- Private tutoring services Owner: Tekeria Edmond Tucker Enterprises- Therapeutic services for show animals during livestock events Owners: Gracie Tucker, JT Tucker White's Lawn Care- Mowing, Trimming, and landscaping services Owner: Logan White FHS College and Career Academy, Irwin County High School, Fitzgerald Ben-Hill Chamber of Commerce, and Fitzgerald and Ben Hill County Development Authority would like to recognize all the "FLEX" Contest entries. These students took the time to assemble a management team, develop a business idea, create a business plan, and enter the contest. Round 1 required a large amount of work and time and is the first step in being a true entrepreneur. For that, the organizers of the "FLEX" Contest are very proud of each company.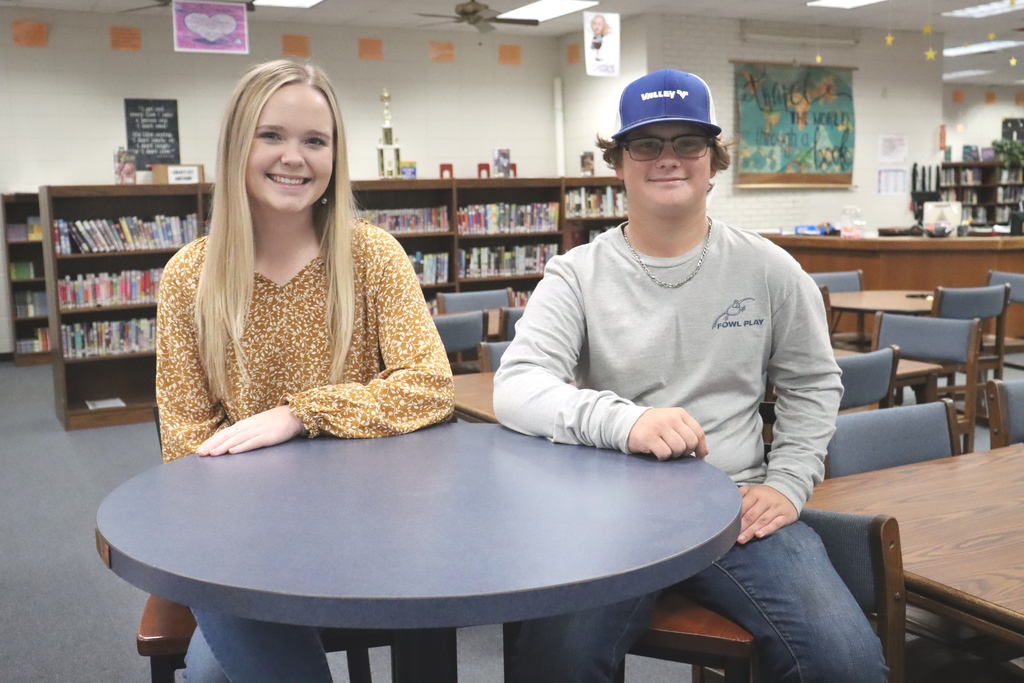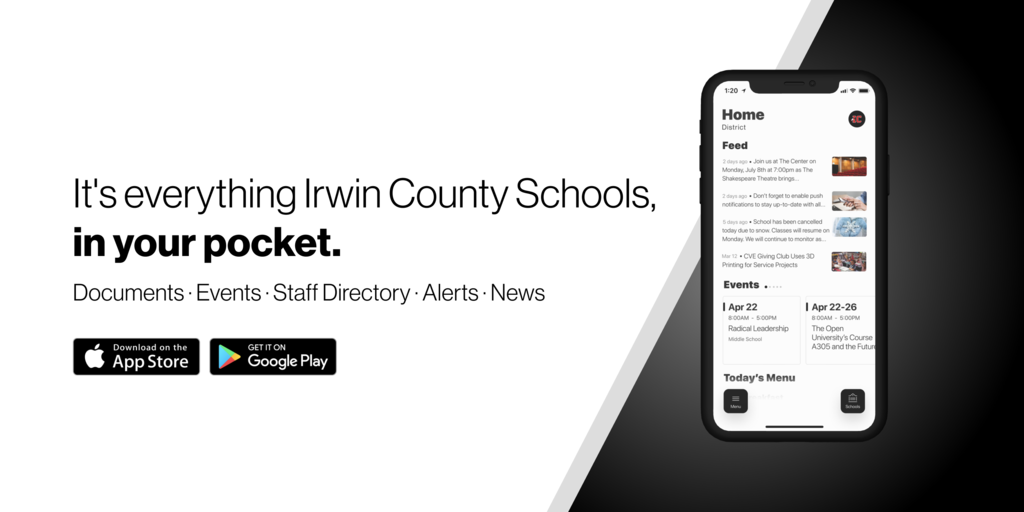 GHSA releases 21-22 GHSA Class A Public State Football Playoff Bracket. Good Luck to our Indians in their chase for their third consecutive state title, as they prepare to face Johnson Co. in the first round of playoffs.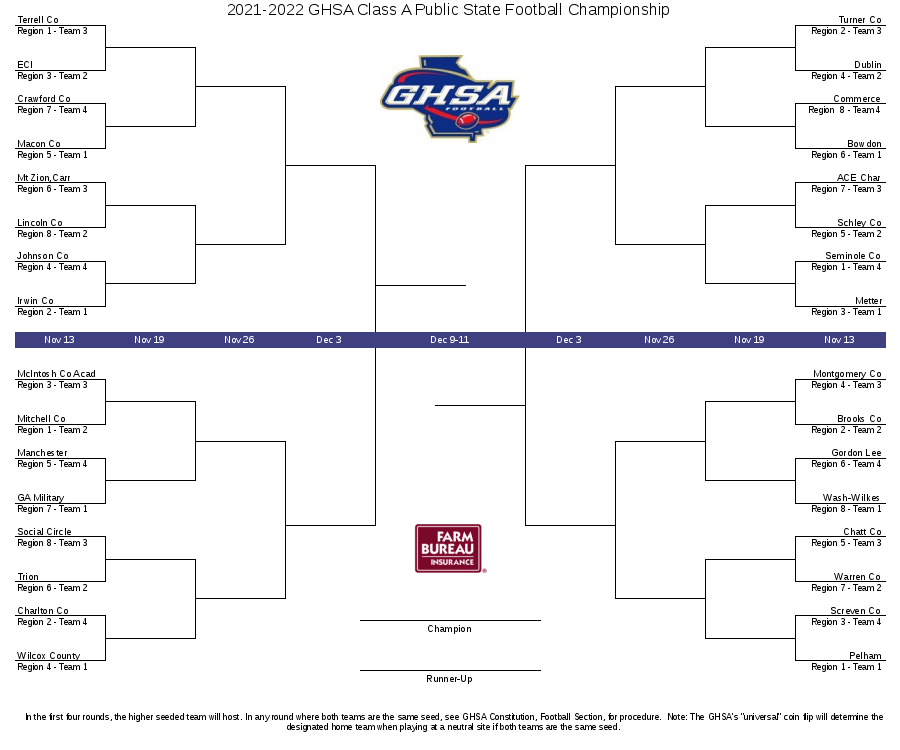 Congratulations Indians and Coaches! Region 2-A Champions!!! 5th Consecutive Region Championships. The team and coaching staff wants to Thank the teachers, staff, and community for your support.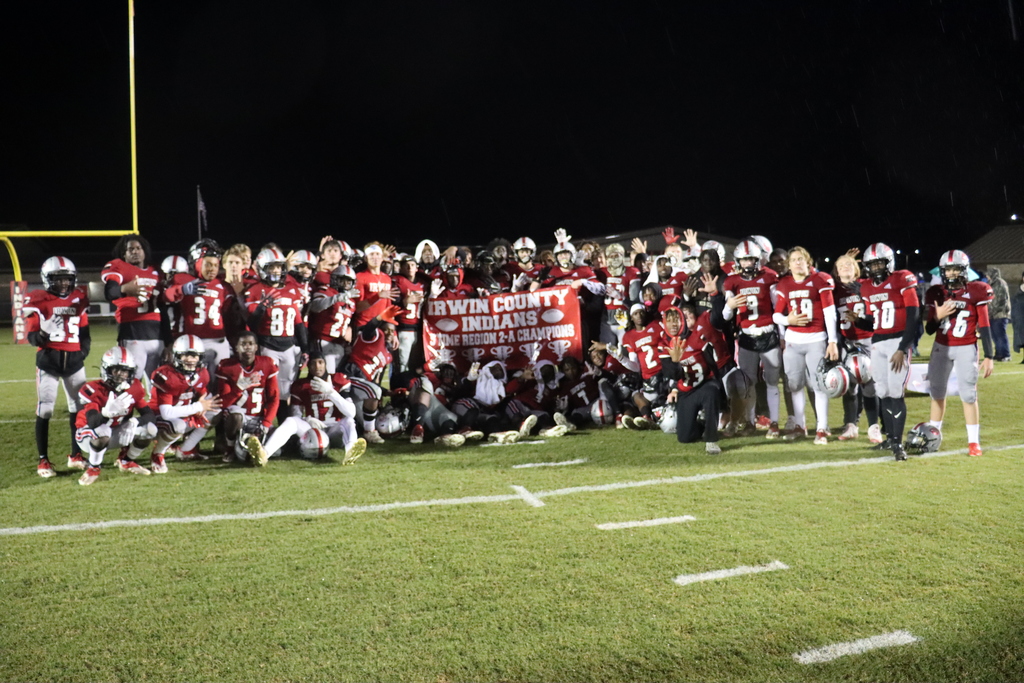 Final score Indians 35- Turner 12
Halftime Score Irwin 20 Turner 0